Showcasing gifts from Zazzle.com that artists have creating using their imagination, computers, paint brushes, cameras and talent. Gifts for anyone, for any day and holiday; gifts you personalize and customize to suit your needs.
Wednesday, July 31, 2019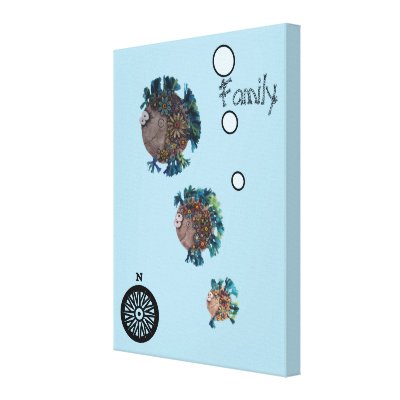 Canvas Print - Blue and Green Fish Family
Blue Fish family. Three ceramic fish, each with different flowers on body and blue and green fins of yarn. Large (papa) leads mama and baby fish forward. Text reading "Family" sits at upper right amon...
-- click/tap to personalize and buy --
posted using Nifty